WaterFolder Day – A nationwide event for water engineers!
30.03.2023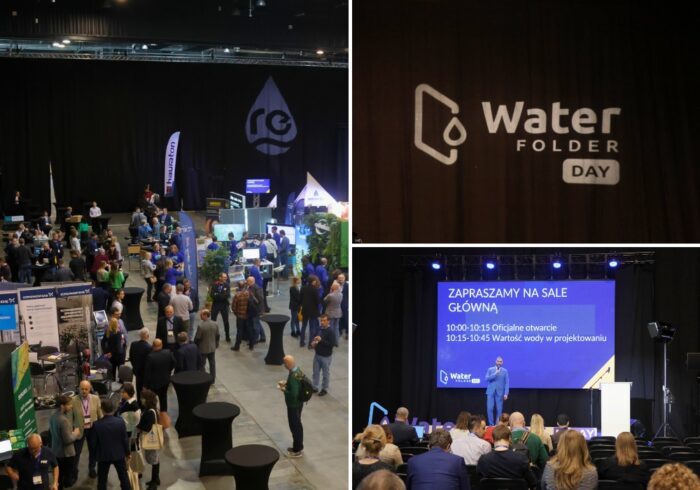 WaterFolder Day is an annual nationwide event for rainwater engineers. This year we had the pleasure to host the second edition of this event, which took place at AmberExpo. The meeting brought together engineers both associated on the WaterFolder platform and those who are just starting to use professional selection tools in the design and planning of drainage and retention systems.
An intense day at AmberExpo was full of meetings with experts, designers, operators and manufacturers who shared their experience in design and familiarized themselves with technical innovations. Participants had the opportunity to take part in lectures, workshops and training, which took place in five rooms at the same time.
During the event, the latest solutions in the field of drainage and retention were presented, and the current problems of the industry were discussed. Participants also had the opportunity to learn about new technologies and products available on the market.
WaterFolder Day is an event that serves the exchange of experiences and allows you to learn about the latest trends in the field of water engineering. The organization of this type of meetings is aimed at supporting and developing the industry and providing water engineers with access to the latest tools and solutions.
We would like to thank all participants and partners for participating in WaterFolder Day 2023 and invite you to participate in the next editions of this event.