We give you one of the most inspiring conference spaces in the Tri-City Metropolitan Area. It has 4 conference rooms, a spacious lobby, the VIP Area and a dedicated restaurant. Located on Level 1 of our building, it overlooks the Amber Stadium—a gem among the world's sports venues. 
Our largest conference room allows you to hold meetings for up to 546 participants. With its mobile partition wall system, it can also be divided into 2 or 3 sections. The other three conference rooms, in their maximised conference layout, seat 320, 130 and 54 respectively. All the spaces feature state-of-the-art multimedia equipment and a distinctive design. 
Depending on your event, you can enter the conference rooms from the lobby or from the exhibition halls. 
As an important part of the Centre, the lobby, with its area of 1,000m2, will easily accommodate catering service, chillout zones and exhibitions for event partners or sponsors.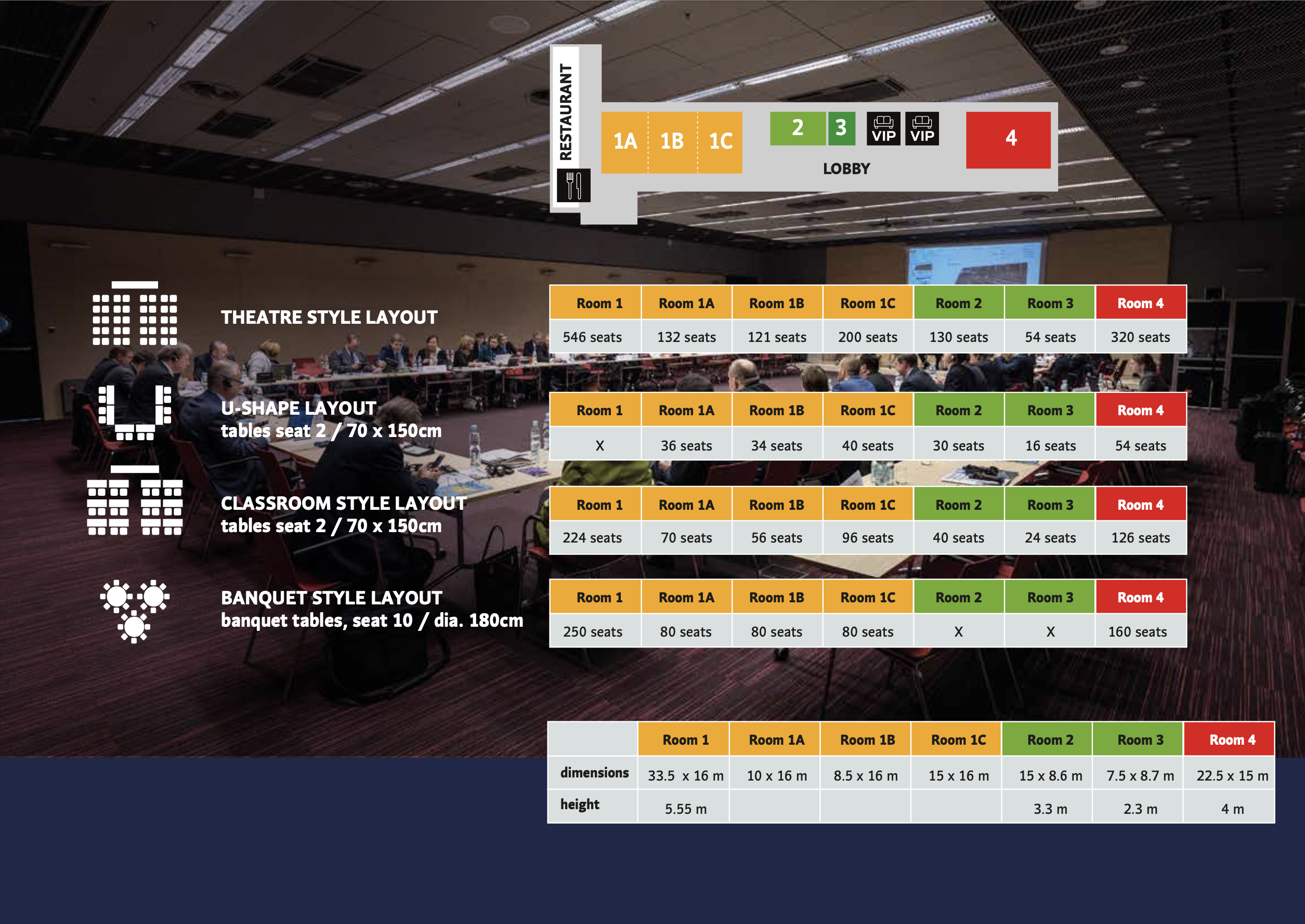 To download
Are you interested in our services?
Send a massage!